Our Staff - Meet the Team at SouthWest Nissan
Stephen
Gilchrist
Dealer Operator
Stephen Gilchrist graduated with his degree in Accounting from Texas Christian University and NADA's Dealer Academy. In 2013, he successfully opened the group's (and the area's) first Volkswagen store in Hudson Oaks. He has served as a Volkswagen Regional Dealer Council Member and is currently the North Region District 22 Director for the Texas Automobile Dealers Association and a current member of NADA's Next Gen Leadership Club. He is also actively involved in the DFW New Car Dealers Association and National Automobile Dealers Association, and serves as a Director for the North Texas Chevrolet Dealers LMA Board and Chevrolet's National Dealer Council. He is also a Capital One National Dealer Council Member. He is married, has two dogs, four cats (and counting) and five horses.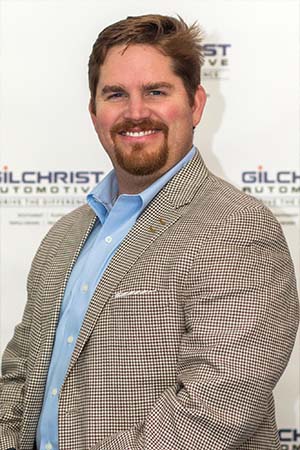 Chad
Shelton
General Manager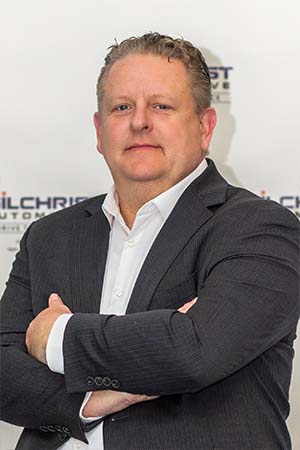 John
Wright
New Car Sales Manager
3 years in the business here at Southwest Nissan and I couldn't imagine being anywhere else. I am Blessed to have the opportunity to work in the Gilchrist Auto group. I'm Married to my best friend, Morgan who is pregnant and expecting our first baby boy! We have a Heeler mix dog named Shiner that keeps our hands full and at times believes he is the king of the house. I'm a Huge basketball fan (Go Mavs!) and I am very passionate about health and fitness. I'm from Brock, Texas and have lived in Parker County 30+ years. I look forward to helping people find the right vehicle and making the car buying process fun again for years to come!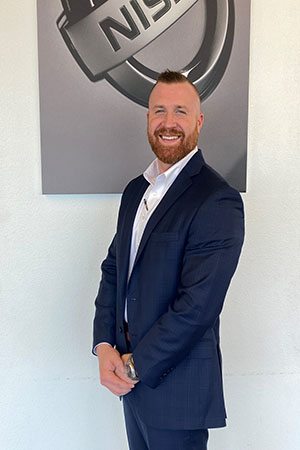 Ryan
Russell
New Car Sales Manager
I have been in the business 5 years, all with Southwest Nissan…I have lived locally here in Parker County my entire life and I look forward to helping you with your car buying needs for years to come. Away from work I enjoy time with my family and friends, as well as traveling with my beautiful Fiancé Kara! We have 2 spoiled fur babies Lulu the Bengal, and Princess the Chiweenie.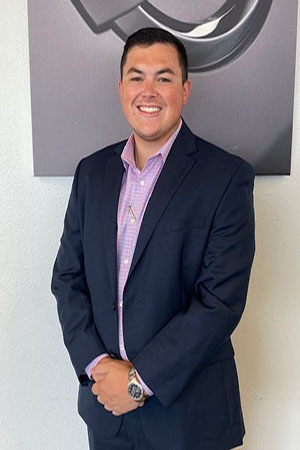 Crockett
Polich
New Car Sales Consultant
Been in the business for 8 months, Hobbies include fishing, spinning wrenches and classic cars, BBQ and cooking!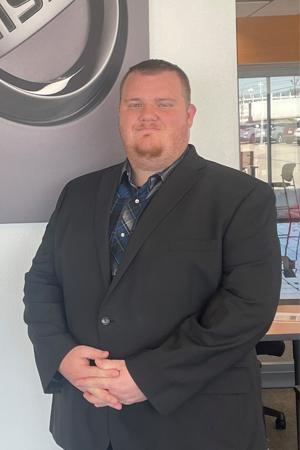 Katie
Wagner
New Car Sales Consultant
I have currently been at Nissan for two years working in Sales. I pride myself in treating customers with kindness and respect as well as knowing my product inside and out. I am originally from Reno Nevada and moved to Texas when I was 19. In my free time enjoy working out and training for Womens Physique competitions.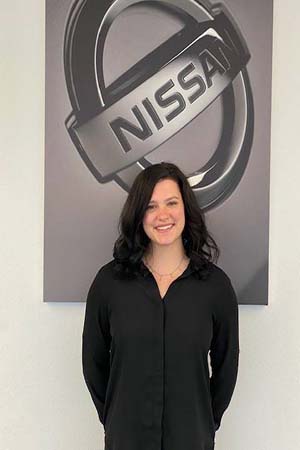 Sarah
Welch
New Car Sales Consultant
Been in the business for 1.5 years, and I don't think I could imagine going anywhere else. I have lived in Texas my entire life and even graduated high school locally. My Hobbies include cooking, Dancing, and Reading with the occasional outdoor adventure. I do my best every day to give everyone the best experience here and hope to continue to do so.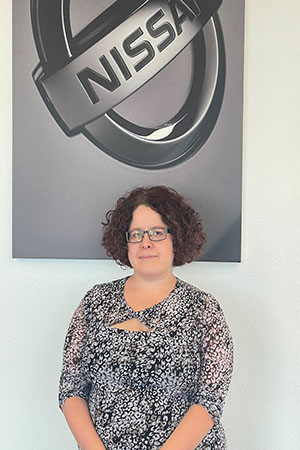 Brian
Hendricks
Used Car Manager
I'm Brian Hendricks and it's my first time working in the car business. After starting in August 2021, it's been a great experience and the SouthWest team is a pleasure to work with. I have a beautiful wife of almost 5 years and we have the privilege of raising our wonderful 2-year-old daughter. We are active in our local church and enjoy serving our community. I'm looking forward to helping others with all their car needs.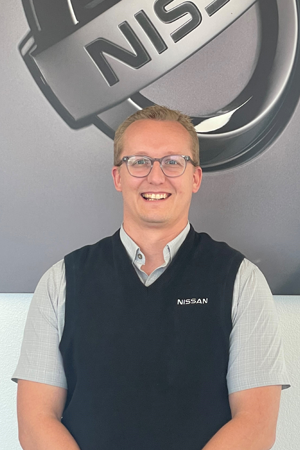 Ashley
Frazier
Finance Manager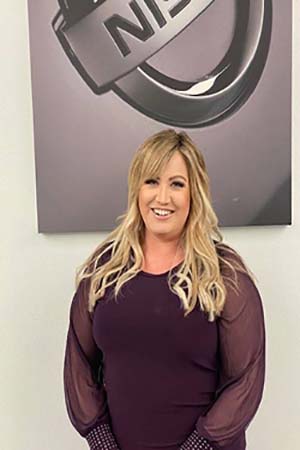 Mike
Schumann
Finance Manager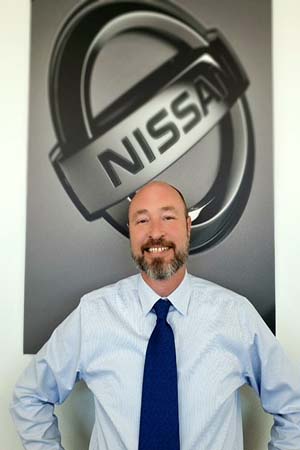 Colton
Hopper
New Car Sales Consultant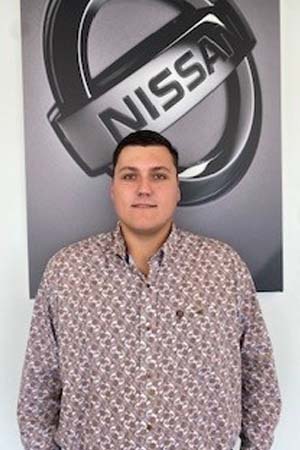 Matt
Hissam
Pre-Owned Sales Director
6 years in the car business hobbies include spending time with wife Teressa and two children River and Ridge cooking and fishing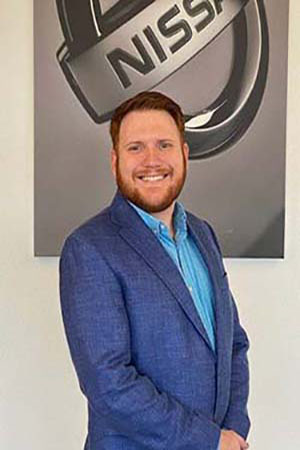 Tyler
Weidler
Pre-Owned Sales Associate
4 years in the business here at SouthWest Nissan…hobbies include spending time with his son Carter fishing and slow smoking BBQ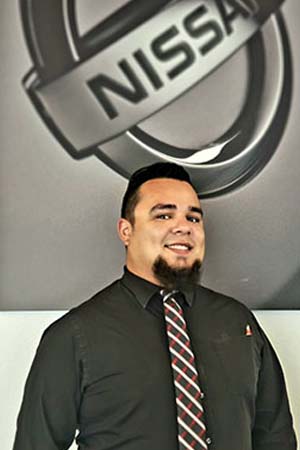 Gaige
Hale
Pre-Owned Sales Associate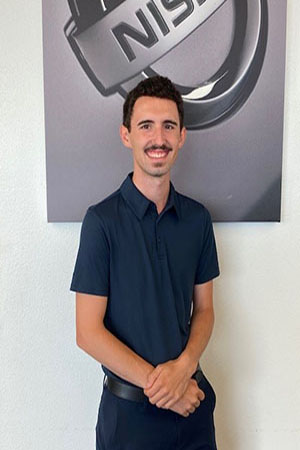 Coby
Jones
Pre-Owned Sales Associate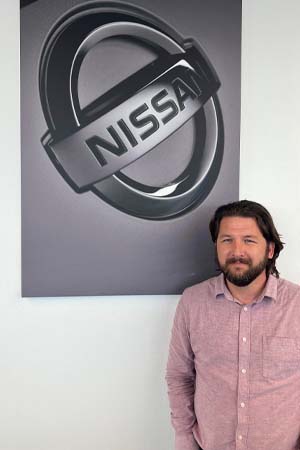 Wyatt
Alston
Pre-Owned Sales Associate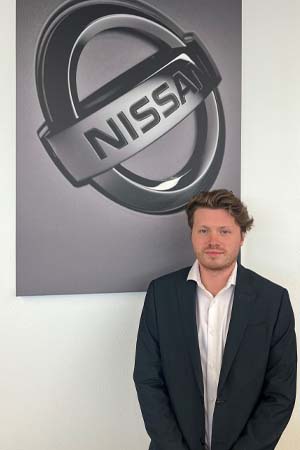 Julie
Ingram
Receptionist/Owner Loyalty Manager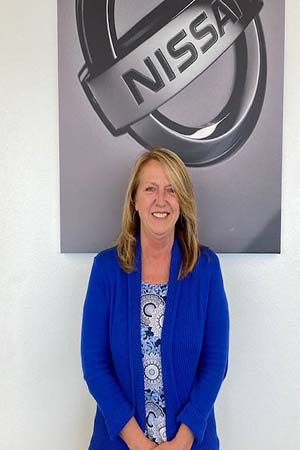 Joe
Miller
Service Director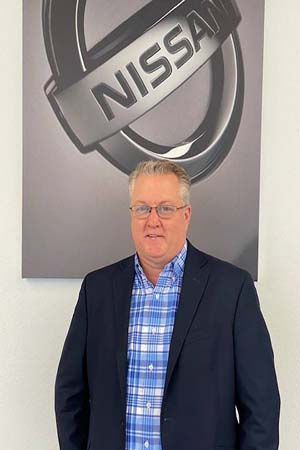 Zee
Mirza
Service Drive Manager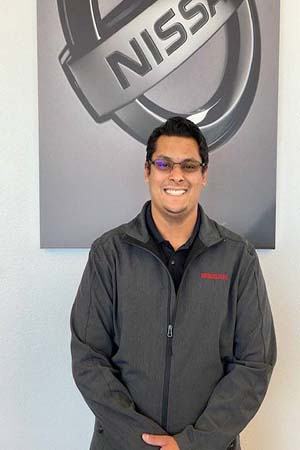 Garrett
Ridgway
Service Assistant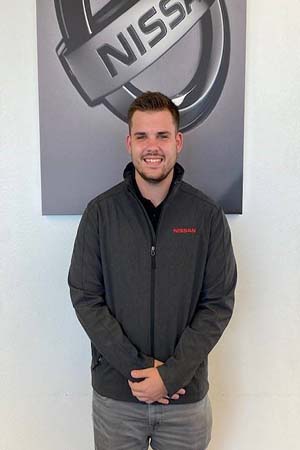 Sabrina
Cabral
Warranty Administrator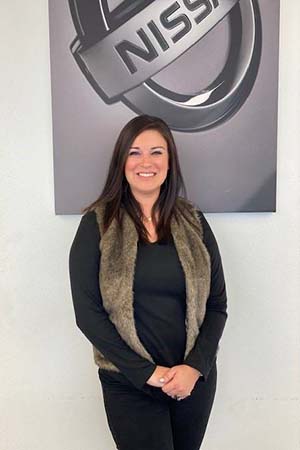 Heath
Rutledge
Shop Foreman / Master Technician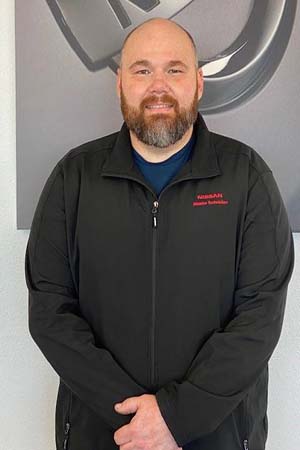 Victor
Torres
Service Technician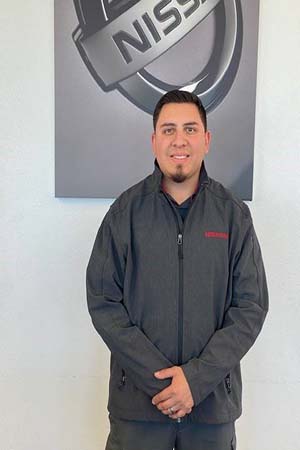 Fidencio
Aquino
Window Tint Technician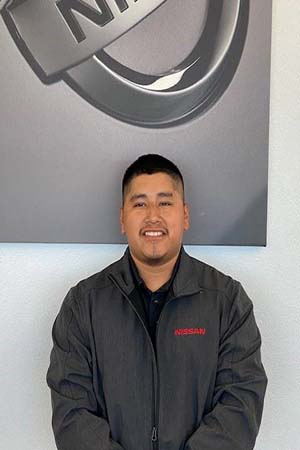 Haroldo
Santos
Service Technician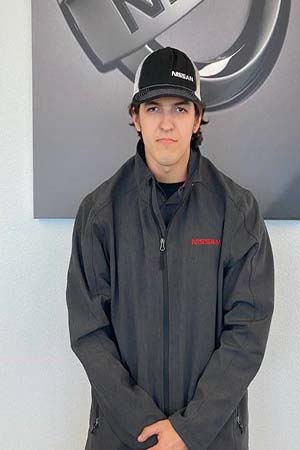 David
Farrior
Parts Director
I have been working in the automotive industry for 7 years with Gilchrist Automotive. I enjoy learning new things and spending time with my family in my free time.
Derek
Wagnon
Parts Consultant
Born and raised in fort worth. Been in the parts business for 9 years. Been here with Nissan for a little over 5 years. Hobbies outside of work are golfing and spending time with friends and family.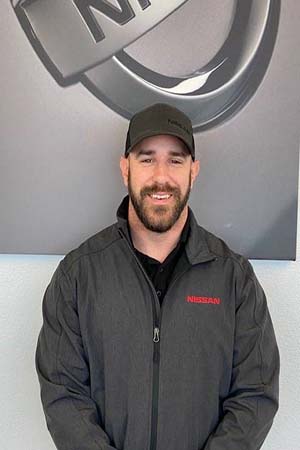 Jeremiah
Webster
Parts Consultant
I've been with the Southwest family for 6 years. I have 8 years of experience selling Nissan parts. Outside of work, I enjoy riding motorcycles and being with my nephews/family.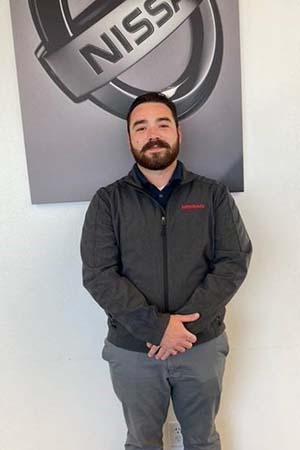 Jo
McCarty
Parts Consultant
I have been in automotive business for 8 months now, enjoy spending time with family and friends, riding motorcycles, and working on projects.